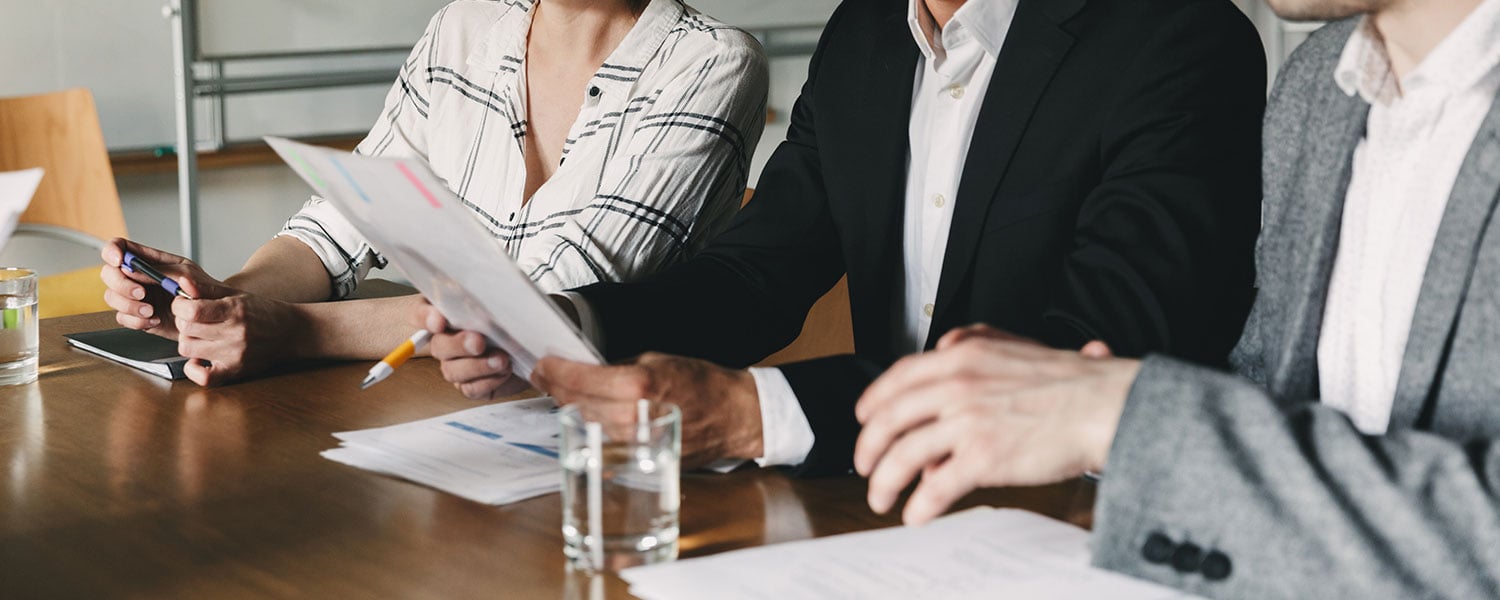 RELATIONSHIPS BETWEEN UNIONS AND MANAGEMENT CAN BE COMPLICATED, BUT LEARNING TO WORK TOGETHER EFFECTIVELY CAN MAKE ALL THE DIFFERENCE.
Management and unions both want the best for those they represent. This is not an easy task since each party has its own interests to protect and defend regarding issues such as wages, working conditions, and benefits. Representatives need to learn how to work together to negotiate effectively and agree upon the best possible solution for both parties.
Here's the bottom line: When unions and management meet with a collaborative mindset, it clears a path to achieve mutual goals.
Of course, while it's easy to see how this approach would be more productive than gearing up for a standoff, it can be difficult to learn how to change old patterns and habitual ways of interacting.
That's where a third-party collaboration expert can be a huge asset. A neutral partner can facilitate constructive discussions and help you develop better ways of working together for the benefit of all.
IS YOUR ORGANIZATION A GOOD FIT FOR UNION-MANAGEMENT COLLABORATION?

Until both parties are truly ready to receive help, results may be mixed. Here's a checklist that can help you determine the likelihood of success.
Does your organization have:
☐ Organized labor?
☐ Genuine interest in doing something different than the status quo?
☐ Problem(s) no one knows how to fix?
☐ Problem(s) with conflicting opinions regarding what should be fixed?"
☐ Leader(s) who embrace change?
☐ The capacity and desire to work toward transformation?
If one or more of these identifiers resonate with your organization, then it might be the right time to begin collaborative efforts.
WHAT CAN A THIRD-PARTY COLLABORATION EXPERT DO FOR UNIONS AND MANAGEMENT WHO WANT TO WORK TOGETHER?

Experienced consultants know how to bring both sides together effectively. They not only address the issue(s) at hand but also help establish a collaborative mindset that will serve the organization well into the future.
A good consultant will teach you to:
Collaborate effectively, even beyond collective bargaining negotiation
Create an environment where collaboration to reach mutual goals is possible, regardless of differences
Transcend changes in leadership
An experienced third-party partner will:
Actively engage both sides
Establish labor and management collaboration as a competitive advantage
Remain supportive but neutral
Define mutual goals, create alignment between parties, and seek common ground for the purpose of creating a thriving business to both parties' benefit (—if the business doesn't thrive, no one thrives!)
Possess and share skills, tools, and processes that foster collaboration
Create sustainable mechanisms for the implementation of the union-management collaboration
The process may vary based on your unique situation, but you can expect:
Joint (Union-Management) Leadership Team (JLT) formation
Orientation, including Town Hall meetings and Small Group workshops
Coordinator selection and training
Diagnostic work to assess strengths and opportunities
Definition of business goals
Communication Team formation and training
Union-Management leadership training
Initial Problem-solving Team launch
Expand and repeat process as necessary

A UNION-MANAGEMENT COLLABORATION SUCCESS STORY.

When your organization is ready to seek help with union-management collaborations, ORG is the trusted third-party expert that many others have turned trusted—and with remarkable results.
In one such case, ORG was engaged prior to contract negotiations between Perry's Ice Cream management and union representatives. An adversarial relationship between labor and management created an environment charged with negativity, divisiveness, poor-quality performance, high turnover, and absenteeism—both parties wanted change. Expectations were high, but trust between the parties was extremely low.
ORG helped the two parties develop a more productive relationship and establish a negotiating process to yield a progressive win-win contractual agreement. This collaborative process was designed to sustain a mutually-beneficial working environment that would endure long after contract negotiations were complete. Both parties formalized their mutual commitment in writing, including it in the preamble to the labor contract.
Want more behind-the-scenes information on how ORG helped transform a contentious situation into a collaborative, win-win relationship? Read the whole case study and discover how your organization can be our next Union-Management Collaboration success story.
Still hungry for info? Check out these transformational insights.
When the way you're working isn't working, ORG can help. By fostering collaboration, boosting engagement, aligning goals, and implementing sustainable change, we can increase performance by two to three times your current goal—or more. Ready to work together?