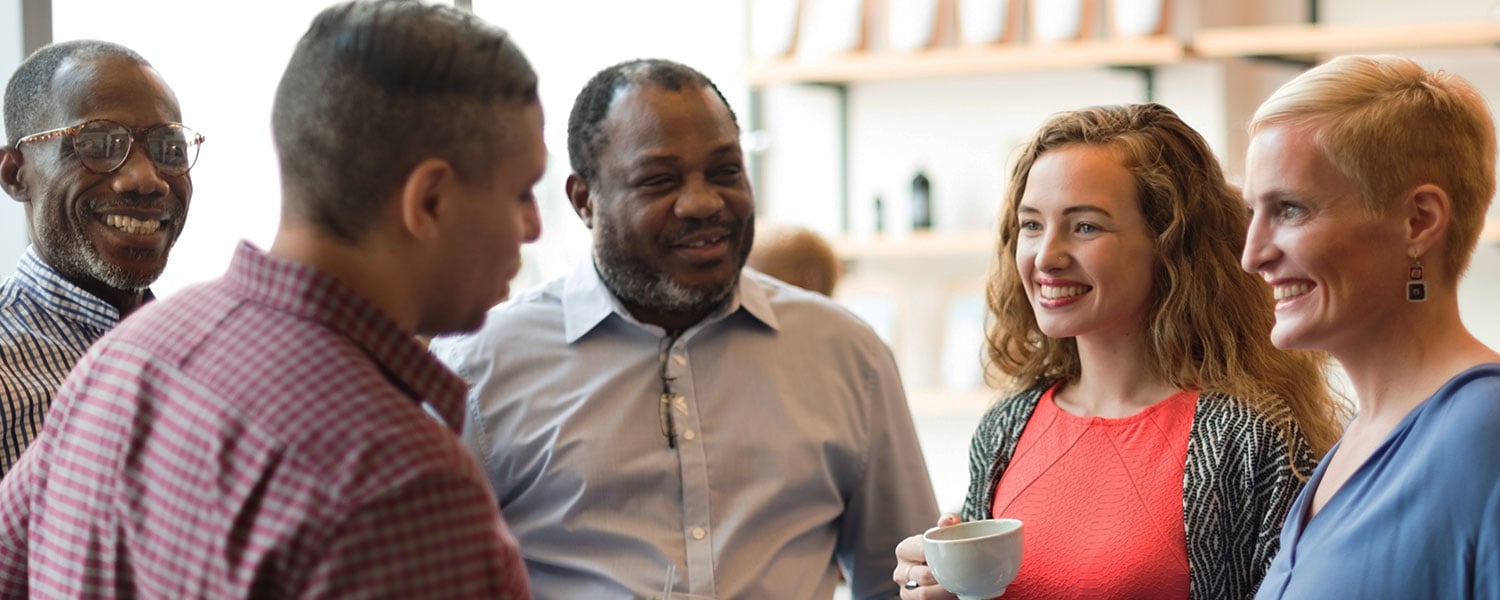 EMPLOYEE SATISFACTION, ENGAGEMENT, AND COMMITMENT CAN PRODUCE SUSTAINABLE PERFORMANCE.
In Part 1 of this series, we looked at the first two levers to help you attain exceptional employee performance. In Part 2, we looked at four more levers, each contributing to increased employee engagement. In this final post of our sustainable performance series, we'll look at ways that you can encourage a high level of employee commitment with one final lever.
Your influence as a leader should never be taken for granted. You set the tone. You have the opportunity to create an environment that makes real and lasting employee commitment possible.
It doesn't usually happen on its own. It takes determination to see things the way your employees see them. It takes a leader who cares. Those who are focused solely on the bottom line may fail to experience the success they desire—until they learn to invest time and attention in their employees. Satisfied, engaged, and committed employees are the key.
We've seen that the first step to achieving the exceptional performance you want from your employees is to improve satisfaction by using the first two levers of influence. The second step, engagement, introduced four more levers that will bring you closer to cultivating contagious energy and loyalty.

Now let's turn our attention to the third step and last lever—nurturing employee commitment through organizational membership.
HOW CAN YOU INFLUENCE EMPLOYEE COMMITMENT?
As you look to influence commitment, keep organizational membership at the forefront of your mind. Here are some helpful insights.
LEVER 7: ORGANIZATIONAL MEMBERSHIP
GOAL: Your employees need to know that they are valued as individuals and for their contributions. High levels of engagement create a strong sense of pride and ownership in the enterprise.
SOME BEST PRACTICES:
WHAT'S NEXT?
That's it! Now you have all 3 keys—employee satisfaction, engagement, and commitment—and you know the 7 practical levers to unlock the doors to greater and lasting performance. From, here it's a matter of implementation and staying intentionally focused on continuing to improve in these areas.
If you haven't already, now is the time to download our 7 Levers of Sustainable Performance pdf to share with your leadership team. Think about how much you, your employees, and your company have to gain when everyone is satisfied, fully engaged, and committed.
Download our free best practice guide, including all 7 levers of Sustainable Performance.



Will this take some extra work on your part? Yes. But we've seen the results time and time again with the organizations we've worked with. It will be worth the effort. And the team at ORG can come alongside you at any time to help lighten the load. We're here to guide your organization toward the excellent, sustainable performance you aspire to achieve.
Still hungry for info? Check out these transformational insights.
When the way you're working isn't working, ORG can help. By fostering collaboration, boosting engagement, aligning goals, and implementing sustainable change, we can increase performance by two to three times your current goal—or more. Ready to work together?