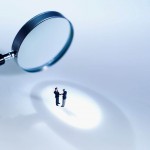 As I put down my morning paper and pondered a labor-management divide so great that it merited intervention of the California Governor to stall a strike of the two largest unions at the Bay Area Rapid Transit (BART) system, and turned my attention instead to the opening plenary session at the Florida Labor Management Conference, I was struck by the picture of stark contrasts.
"In business today, labor-management collaboration isn't a nicety, it's a necessity," said Conference President Chuck Shide in his opening remarks. And in his capacity as HR Vice President for U.S. Sugar Corporation, he went on to acknowledge the strong partnership forged between his company and the International Association of Machinists, and to commend conference attendees for coming together in the spirit of the conference's theme: Progress through Partnership.
And that spirit is pervasive here. Whether at networking events, coffee breaks, or workshop sessions, conversations center on what's working, on how labor and management are coming together, on the extent and impact of their collaborative efforts. And as I reflect at the end of Day One and marvel at stories of collaborative success, I am quite certain that these are very different conversations from those occurring on the opposite coast. There, I imagine, leaders on both sides of the San Francisco BART conflict are frustrated, outraged, emotionally exhausted, worried, stressed and yes, bracing for the resolution that will surely come. And in its aftermath will be constituents, stakeholders, employees and managers who are somewhat more bitter and cynical, less trusting, less inclined to collaborate, less willing to give their discretionary energy to create a successful transit system that instills public confidence and support.
As I listened to the plenary session featuring Charles McCrary, president and CEO of Alabama Power Company, and Bill Frederick, its manager of External Affairs and a former IBEW local president and System Council business manager, I wished their peers from the Bay area could be here, sitting in the same room, hearing their story that originated from tragedy but led to transformation.
McCrary laid the out the background, noting that in his 40 years moving up through the leadership ranks at Alabama Power, there was one thing that was certain: the expectation of an adversarial relationship between labor and management. "It wasn't something that was taught or verbalized. It is just something that was. I would hear more senior people talking, and it was always, 'Us versus Them. What can we do to stick it to the union?' There was no working relationship."
In 2004, Hurricane Ivan wreaked havoc on Alabama and just as the system was nearly restored, there was a catastrophic failure of a bucket truck, and a young lineman was catapulted out and killed. At that time, Frederick was in the role of IBEW business unit manager, and he and McCrary went to see Bobby Turnbloom's family. McCrary recounted: "We tried to explain to them what had happened. We tried to explain the inexplicable. And when Bobby's funeral took place, Bill and I sat together on the pew at the funeral, not as labor and management but as two men grieving the loss of a young man... Bill and I walked out together; didn't say anything. We just nodded and walked out. The next day we met and said, 'We may argue about a lot of things and we may have a lot of disagreements but we will never disagree about safety.' "
That was the genesis of a highly successful safety program, and the beginning of the reinvention of working relationships that enabled them to resolve problems and issues as they arose without waiting for formal negotiation processes. Before they began collaborating, they had 450 active grievances, with around 250 or 300 being the norm. "We weren't focused on safety, we were focused on fighting," said Frederick, adding that they now average about 30 grievances a year. They also seized proactive improvement opportunities, such as developing hands-on training for new lineman, taught by trainers who came from the ranks of the most seasoned, expert linemen. And they began proactively engaging with other organized labor groups and jointly addressing public affairs issues, including government relations.
But it is still the safety progress that the collaborative pair points to with the greatest pride-- from 917 recordable accidents at its height, down to approximately 50 these days—many of which are mere bee stings. "In the 100-year history of the company, we never made it 47 months without a fatality," Frederick said. Until now, that is. "We just passed 5 years and we're still going. After Bobby's death, we were sitting on the same pew. We've been sitting together ever since."
Their story of tumult and tragedy, told with reflection still raw with emotion, had conference attendees listening with respectful intensity, nodding with shared knowledge of the hard knocks at the negotiating table, and smiling with the presenters as they shared good-natured jibes.
Today, they may just have been just two men, sitting together, sharing their story. But they were two men who had a choice, and they opted for progress through labor-management partnership. Let us hope those involved with the BART dispute can find resolution to what divides them today, as well as the courage and visionary leadership to choose a different future for the long term.
By Cathy Wright
Vice President and Partner
Overland Resource Group
What do you think about the value of collaboration? Can labor and management leaders from BART learn to sit together for the good of the commuter rail system, its passengers and employees? Can they come to embrace the Florida Labor-Management Conference mantra of Progress through Partnership? Please add your comments. Cathy can be reached at c.wright@orginc.com.